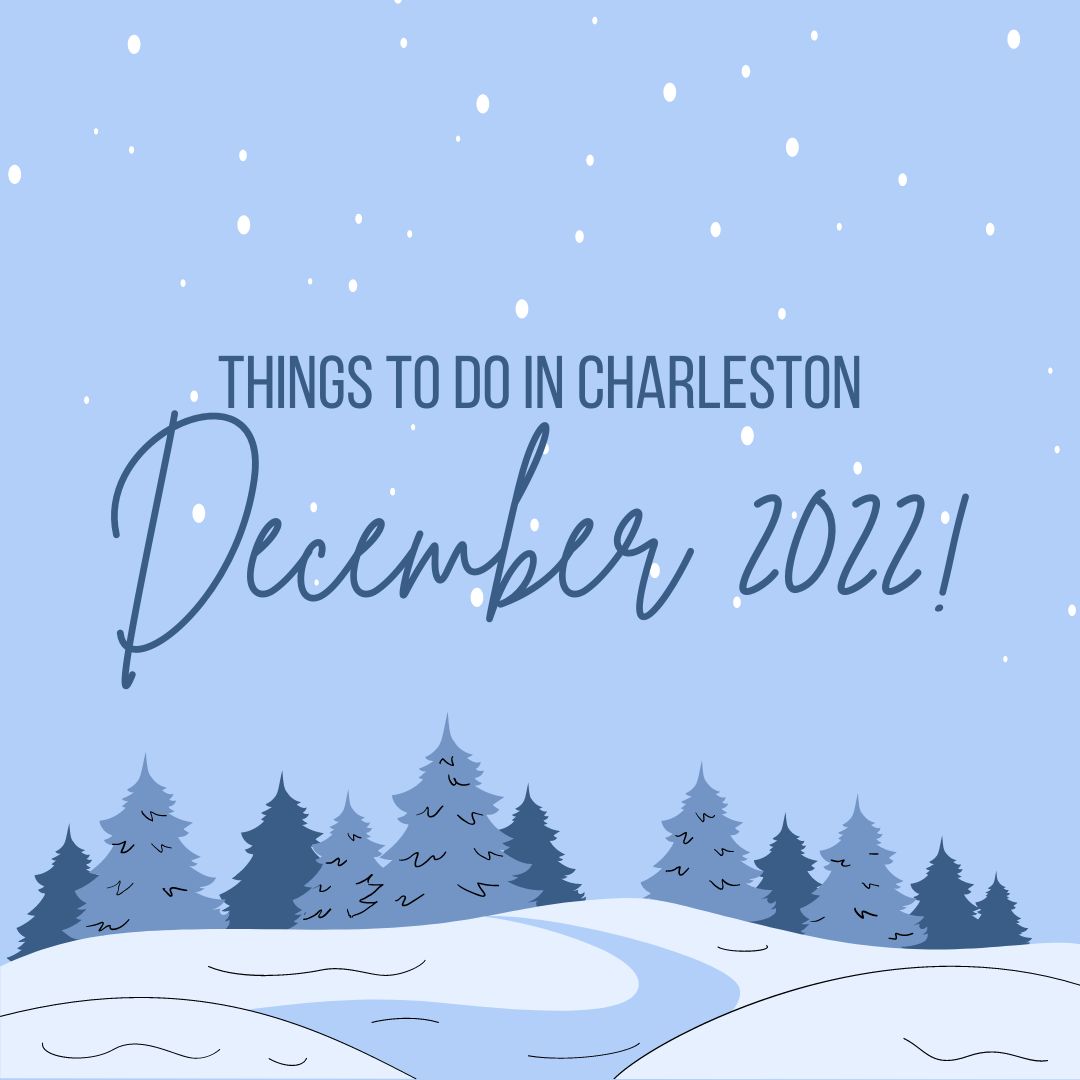 Living on the coast, you wouldn't think that Winter brings a lot of activities with it; however, with Charleston being such a destination spot, there always seems to be an exciting event for tourists and locals to attend!

From now until December 31st you can see the Holiday Festival of Light on James Island. One of the lowcountry's biggest holiday light displays, the Festival of Lights has a ton of activities to do! From "train" rides, to sand castle sculptures, roasting marshmallows and making smores, and more! You can even get your picture taken with Santa! The event starts at 5:30 and closes at 10 pm.

If you are looking to attend a holiday show, the Dock Street Theatre presents A Christmas Carol December 16th, 17th, 18th, 20th, and 21st with varying show times! You can check more information out here!

For something less holiday themed but just as fun, check out the circus performance "Cracked Nuts!" at the Gaillard Center until December 23rd! The show features thrills with acrobats, aerialists, jugglers and a ferocious lion in spandex performers along with a side of comedy!

Another show for all ages is A Very Merry Footlight Holiday Special at the Queen Street Playhouse December 16th-18th. This show is a musical production that will surely put you in the Christmas spirit with musical numbers, comedy skits, and surprise guest appearances!

If you are interested in a show that is adult-only, the "Who's Holiday" show at the Queen Street Playhouse is for you! You can catch this adult themed show featuring a comedy skit about Cindy Lou Who all grown up on December 16th-18th!

For the 27th year, the Charleston Music Hall presents "The Charleston Christmas Special 2022," featuring talented dancers, musicians, and singers in a show that is fun for all ages! You can purchase tickets for the performance until December 22nd.

To get a feel for the historic side of Charlestson, you can participate in Drayton Hall's Candlelight Tour, which transports you to the year 1783 as you walk through the historic estate. Get tickets for December 17th and be amazed by the oldest untouched home that is open to the public in Charleston!
Are you interested in craft markets? There are two big events that you may be interested in! Select weekends in December, you can attend the Holiday Market at Marion Square in Downtown Charleston and that features tons of local vendors. Another market you may be interested in attending is the Holy City Holiday Market in Park Circle. This market features over 100+ local vendors for any of your last minute holiday shopping needs!

Home for the Holidays is another event perfect for touring some of Charleston's history. This event is on December 17th and features an exclusive guided tour through the plantation house at Magnolia Plantation. It includes historic food and beverage options, holiday carolers, decor, and more!

Head to Deep Water Vineyard on December 17th for their Weekend Winedown event: Chocolate and Christmas wine pairing! There will be local food trucks and live music!

Chanukah in the Square is a free event in Marion Square on December 18th where a menorah lighting will take place! There will also be food, drinks, children crafts, live music, and more!

A true classic, make sure to catch Nutcracker! Magic of Christmas Ballet at the North Charleston Performing Arts Center on December 22nd.

After the holidays, if you are ready for something a little less holiday themed, make sure to check out Corey Smith at the Music Farm on December 30th.

There are several events to bring in the New Year around Charleston, but one of the most well known ones is the Flip Flop Drop at Folly Beach! This New Year's Eve celebration will have a fireworks display and the iconic "flip flop drop" signaling the new year!

If you attend any of these events, make sure to let us know and send in pictures to admin@sloaneteamrealty.com for a chance to be featured on our social media! :-) We hope to see you around!