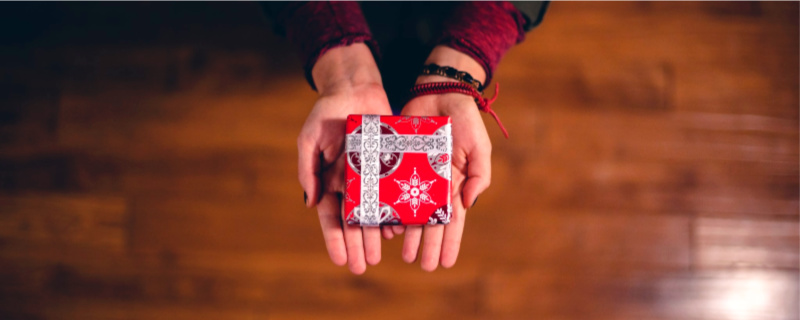 It is nearly impossible to live in Charleston without developing a deep affection for this vibrant community and our beautiful city, and there are many ways to give back and get involved! In keeping with the spirit of the holidays, we want to highlight some of the charities that share our dedication to helping individuals of all kinds find a stable, safe, and clean place to call home. If you would like to volunteer with any of these organizations, we have included the pertinent information to help you get started!
Habitat for Humanity
Habitat for Humanity has been active in Charleston since 1989 and focuses on the low to moderate income family living in tough conditions, with high rent, higher aspirations and the inability to obtain a conventional mortgage. For some, home, and the safety and security it entails, can feel like an unattainable dream and they are committed to making affordable and safe housing a reality for low income families. Whether it's getting your hands dirty or assisting in their store, you can get involved with Habitat for Humanity in the following ways:
Aiding in Construction
Ages 12-13 (accompanied by an adult only): landscaping; availability depends on where they are in the building process.

Ages 14-15 (accompanied by an adult only): cleaning, painting, landscaping and installing soil-retention fencing; availability depends on where they are in the building process.

Ages 16-17 (parent or guardian signature required): all construction tasks that don't involve climbing ladders or operating power tools.

Ages 18+ can assist with all levels of construction with which they are comfortable!
Working in the ReStore
There are many opportunities for adults, and youth ages 14 and 15 may volunteer in the ReStore when accompanied by an adult. Young volunteers may help with sorting and stocking books, linens and household items, sweeping and general cleaning, bagging, and wrapping at checkout.
At ages 16 and up, volunteers may help with data entry, moving furniture, receiving donations, and stocking, sorting and pricing merchandise.
Other ways to help include donating gently used furniture or household items, or contributing monetary donations. Please call Charleston Habitat for Humanity at (843) 579-0777 for more information. You can also sign up to volunteer online.
Lowcountry Orphan Relief
Lowcountry Orphan Relief, Inc. (LOR) is a non-profit organization that provides goods and services to children who have been abused or neglected. They work directly with other nonprofit organizations, schools, foster parents, and government agencies to identify the individual needs of these and other children in severe situations. You, too, can help in a number of ways! Email the Program Director, Christina Lope at Christina@lorkids.org or visit their website at to get more information on these and other volunteer opportunities.
Volunteering at their Distribution Center
The distribution center is located in North Charleston (volunteers must be 12 or older and must be accompanied by an adult if they are between the ages of 12-15). This is where they sort, store, pack and distribute all donations for the children. They provide each child a Care Kit filled with clothing, shoes, and toiletries as well as school supplies, stuffed animals, and books.
When: Monday-Friday between 9am-3pm. Volunteers/groups are scheduled in 2-hour time slots.

Where: 1850 Truxtun Avenue, North Charleston, SC 29405 (located on the old navy yard)

Please contact Christina at Christina@LORkids.org for available volunteer time slots.
Becoming a Neighborhood Captain
They need volunteers to be Neighborhood Captains in their communities! As a NC you provide a drop-off location for your neighbors. They ask that the NC be willing to collect donations from their neighbors and bring it to the distribution center in North Charleston, M-F between 9am-4pm.
Donating the Following Items:
(New or like new) Boys & girls pants sizes 5T-18

(New) Boys and girls underwear sizes 4t-14/16

(New) Men and women's underwear sizes S-XL.

(New or like new) Boys & girls shoes sizes 12-4

(New or like new) Men & women's shoes sizes 7-12

(New or like new) Boys & girls coats sizes 5T-18

(New or like new) Men & women's coats sizes S-XXL

Stuffed Animals

(New) Toiletries for all ages (babies-older teens)
Operation Home
Operation Home's mission is to help people remain in their homes by increasing safety and accessibility through their critical home repair, wheelchair ramp and heat and cold relief programs. Operation Home focuses their services on households with children, the disabled and seniors, and they collaborates with many area nonprofits, home rehabilitation facilities, social service agencies, and civic and religious groups. They are committed to ensuring that no person has to live in a home that is inaccessible or unsafe. Building a ramp requires a team effort, so call up some friends who are looking to do some good and head to Operation Home! For more information, email Leah Donaldson at Leah@operationhome.org or read more about their volunteer opportunities online here.
Building a Ramp
It takes a team of 6-8 people to help build a ramp. Building takes place on Saturdays and select weekdays all months of the year except July and August from 9am to 2pm at 3973 Rivers Avenue, Suite 104, North Charleston, SC 29405.
Helping with Special Events
Operation Home needs volunteers for special events and other projects throughout the year. If you are interested in volunteering at an event, please email Leah Donaldson at Leah@operationhome.org
Pet helpers
Our furry friends need assistance too! The mission of Pet Helpers is to end the euthanasia of all adoptable cats and dogs by keeping all animals until adopted, providing low cost spay/neuter surgeries, offering humane education programs, pursuing animal-cruelty prosecution, and initiating animal-welfare legislation.You can help the dedicated staff and all of the animals in their care in the following ways:
Volunteering
Volunteers assist the Pet Helpers staff with many of their responsibilities, including kennel cleaning, cat socialization, dog walking and enrichment, laundry, administrative tasks, adoption counseling, event assistance, and much more. To get started, fill out an online application form and then email volunteer@pethelpers.org to register for one of the 30-45 minute volunteer orientation sessions, which are normally on the 1st Tuesday and the 3rd Saturday of each month.
Both the application and orientation are required, as there are specific procedures that need to be followed when working with the animals to ensure consistent quality of care. Once you complete the application process, you can volunteer for one of the 3-4 hour shifts they offer Monday - Sunday. Volunteer hours are from 7am to 7pm. You can also arrange to volunteer as a group if your office, friends, or family would like to spend some together time helping! Volunteers must be 16 or older. Some restrictions may apply to certain activities to those volunteers who are not 18.
Donating Items
Food → dry and wet food, treats and chew bones, peanut butter, cheese, hot dogs, metal bowls

Comfort → towels and sheets, comforters, leashes, collars, thunder shirts, dog & cat beds, dog & cat toys

Utility → cleaning supplies, leaf blower, office supplies, carriers and crates, traps (TNR), nail trimmers, empty pill bottles, puppy pee pads, water buckets, collars, harnesses, leashes

Health → flea and tick preventative, heartworm preventative, scales, heating pads, prescription food, thermometers, cotton balls, cotton swabs

Monetary → gift cards to Petsmart, Walmart, or Petco are also appreciated
To learn more about any of these organizations, please visit their websites: