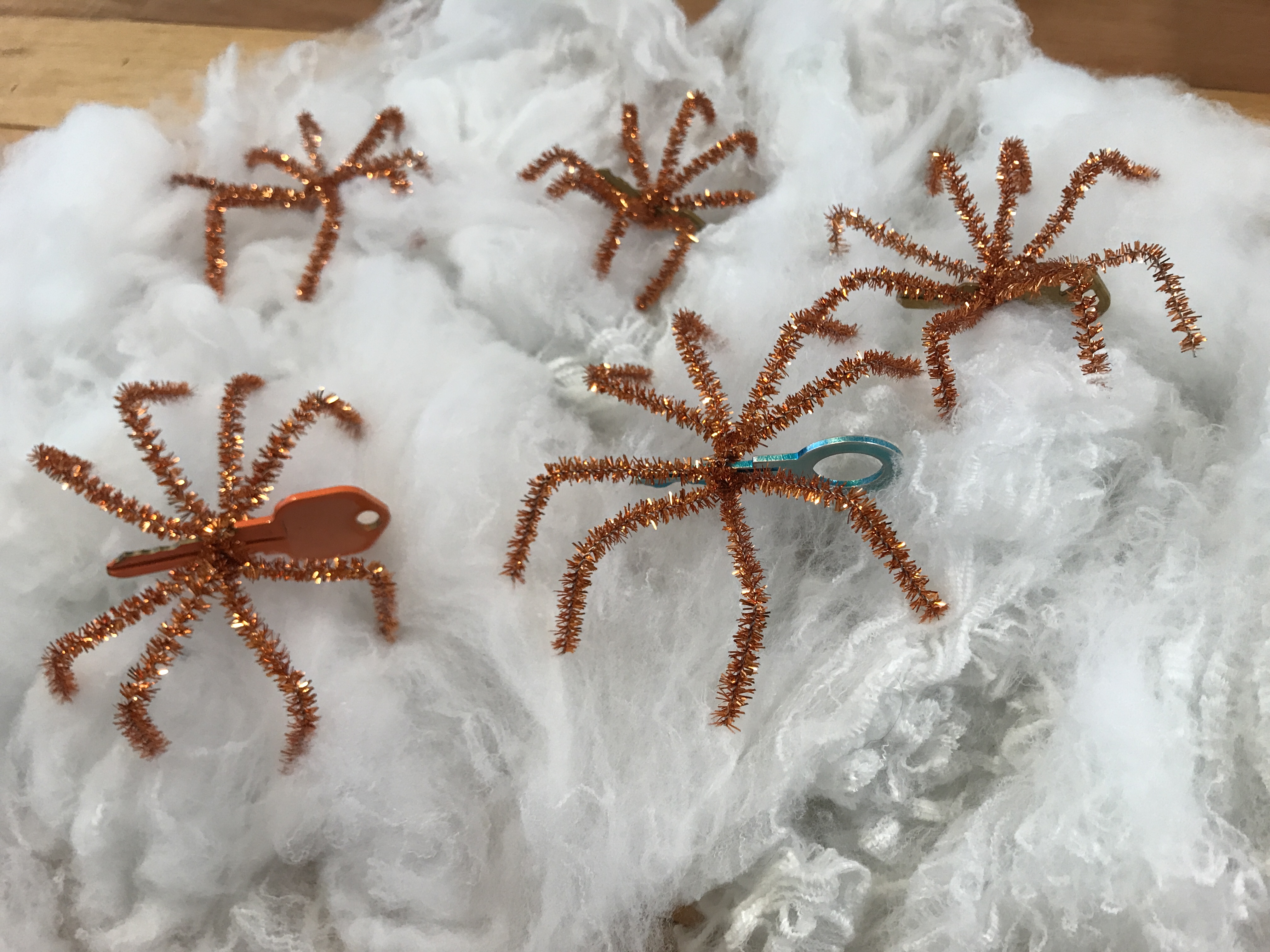 I absolutely love Halloween.
Watching people get out of their comfort zones and wearing (with pride) some of the craziest things they will put on all year is just fun. The whole day feels more light-hearted and people have the chance to openly share some of their passions and show off their creativity. I find that I learn a lot about my coworkers, tenants, and everyone else I talk to on Halloween just because the frame of reference that day is a little askew from the norm. I generally dress as some kind of villain (I'm not completely sure what that says about me), but it makes my kids laugh, and when I taught high school, my students certainly seemed to find it accurate.
We celebrate in style here at Sloane Realty, and I love watching people walk into our office and reacting to the creepy crawlies waiting to greet them. This year we figured out a way to make old keys into spiders, which resulted in a decoration that is both seasonal and business-themed! We invite anybody in the area to drop by on Halloween and trick-or-treat at our office. With kids along or without, dressed up or not, come by and grab some candy--this is a fun holiday and I think that the world can always use a little more fun.
I hope to see you on October 31!