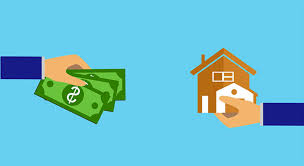 Has COVID-19 affected your ability to pay your rent or utilities? Do you live in Berkeley or Charleston county? If you answered YES to these questions, there is an easy way to solve your problem! The Emergency Rental Assistance (ERA) Program is federally funded and able to assist if you are needing help paying your rent and utilities (electricity, gas, water and sewer, trash removal, and energy costs). You can even get assistance with missed payments dated back to March 2020 (or up to 12 months of back rent). Financial help is also available for up to THREE MONTHS of future payments at a time! In order to qualify, you must:
AND
If these points apply to you, KEEP READING because the money is there for you! It is now easier than ever to apply for Emergency Rental Assistance. Once you submit your application and pending approval, all funds will be directly paid to your landlord and/or utility service provider(s). To apply, please follow the county specific directions below:

Paper applications will be available upon request


It really is as simple as that! Fill out the application from the link provided for your county and your rent and utilities assistance will automatically go to your landlord and providers.
If you are interested in the Emergency Rental Assistance Program and would like to see if you qualify, or if you would like more information, you can visit the US Treasury Department's website at https://home.treasury.gov/news/featured-stories/treasury-joins-administration-call-to-action-to-alert-americans-to-emergency-rental-assistance-and-promote-cfpb-rental-assistance-finder
Further local information can be found at https://www.postandcourier.com/news/rules-relaxed-as-more-than-a-quarter-billion-dollars-in-sc-rent-relief-sits-unclaimed/article_e7b8a7e2-fecf-11eb-abcb-ab280b2204fc.html
We are also happy to help at Sloane Realty! Email us at Rent@sloaneteamrealty.com or give us a call at (843) 795-4461 if you need additional assistance.