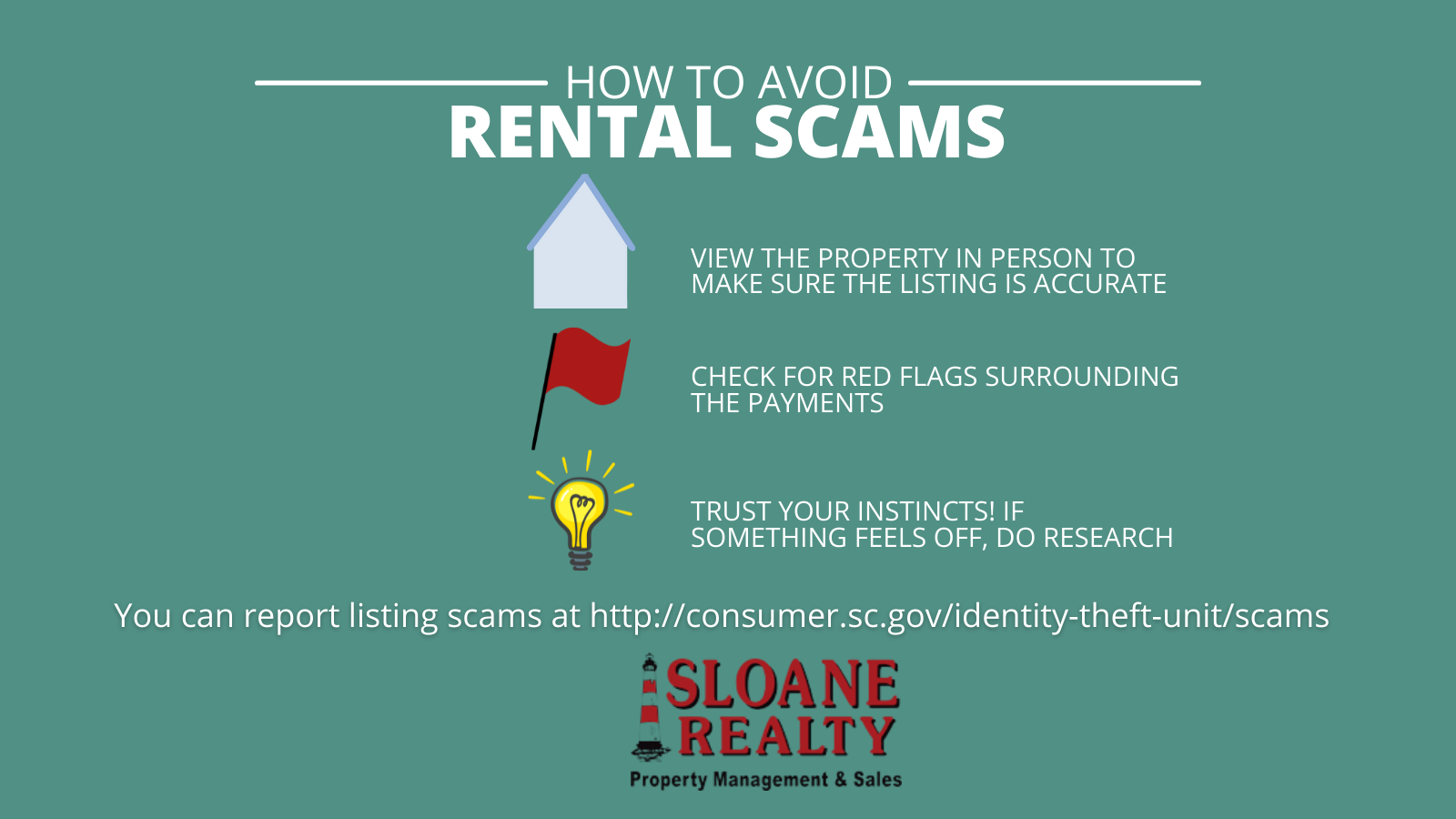 Have you ever seen a listing for an item and thought, "Wow that's too good to be true!"?

Chances are it is because it is too good to be true – it is more than likely a scam. Typical scam listings will have all the bells and whistles and upgrades but will be listed at half the price of similar products and services, drawing you into an "unbeatable deal." Sadly, we see this happen in the real estate industry all too often and we are here to help you spot and steer clear of the scam listings.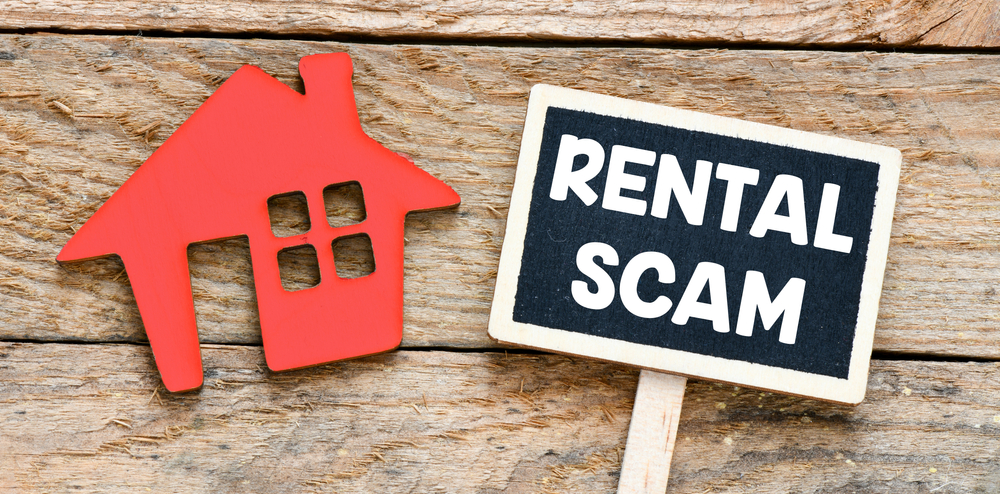 Real estate scams target people who are stressed and in a rush to find a place because people are less likely to take the time to make a thoughtful decision when they are pressed for time. The scammers prey on people who may have just moved to a new location or need to be out of their current home sooner than expected; they make the listing so appealing that you quickly send the funds to secure the property. With properties renting quickly and the rental rates rising steadily, it is now more important than ever to be sure your hard-earned money is going to a reputable landlord!

One type of scam listings that you are likely to see are "Hijacked Ads" where the actual listing is a real rental with a real listing agency, but the scammers copy it, (sometimes editing it and adding false information to be more desirable than it really is) and place this ad on another site. They may even use the original poster's name and possibly email if they have been able to hack into their email account. Scammers may even have access to lockbox codes (having posed as a renter to gain access). The scams have become quite sophisticated, which makes them even more dangerous.

Another type of scam listings are listings that were never real to begin with. They are made up to try to lure you in. If the property is not really for rent, a search of well-known sites will help you determine it. Realtor.com, Zillow, apartments.com, Redfin, and Trulia are just a few examples of sites that syndicate from other listing sites. If none of these sites lists the property for rent, it is likely not a real listing.

Both types of listings typically have lower than average rental rates, great upgrades, and desirable amenities. They usually want you to move quickly to get your information and/or funds before you have time to learn the truth.

In both types of scams, you will be asked to send funds to secure the property. Frequently, the funds are requested electronically or sometimes even via gift card. Do not ever send money to a person or company without doing your research. At Sloane Realty, our policy is to request the security deposit funds as soon as the lease is signed. If the listing provides a phone number, call it and ask all your questions. Be certain you feel comfortable before moving forward, providing any of your personal information, or sending any money.

Here are some signs to watch out for:

You find the listing under different names– if you find the listing on various sites under different names or if details of the same listing are different, it will be beneficial to research the listing to verify which listing, if any at all, is the real one. It is almost guaranteed that it will not be the cheapest listing.

They ask you to wire them money or use unusual forms of currency (gift cards, crypto, prepaid debit cards). These types of payments are like sending cash to a stranger: once you send it, you have no way of getting it back, which is something they are counting on.

The landlord is difficult to communicate with or is suddenly unavailable when trying to tour the property. They may even direct you to work with another person when finalizing the contract to make the process confusing. If you feel like you are being given the runaround, listen to your instincts!

Being required to pay the security deposit and first month's rent before you've seen the property, signed the lease, or had conversations with and/or met the landlord. The only payment that should be made and required up front is an application fee. Most reputable companies want you to view the property before signing the lease and if you are unable to do so, they may require you to sign a sight unseen agreement to protect both parties.

Renting can be scary, confusing, and difficult if working with someone who is trying to scam you out of money. Look out for these red flags and always remember to do your research. If you come across a rental listing that is a scam, you can report it here.