Info You Need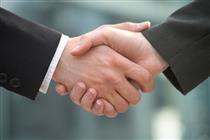 Each transaction involved in purchasing or selling a home is as unique as the home and individuals involved, and at Sloane Realty, we relish the challenge of finding the perfect fit in each case.
We aim to meticulously take care of every facet involved in the sale or purchase of your home and to provide you with confidence and the peace of mind that comes from knowing that your transaction is in the best hands. Careful, personal attention to each situation has enabled us to achieve fantastic success in Real Estate sales, regardless of market fluctuations. Finding the appropriate company to help you navigate the ever-changing process of purchasing or selling a home is as important as finding the perfect home itself (or perfect buyer!) and we will be delighted to speak to you about how we can be the right partner for you.
Please email our staff at clients@sloaneteamrealty.com. We look forward to hearing from you!
Transitioning from Tenants to Homeowners
It is not uncommon that after a period of renting, a tenant will decide that it is time to purchase a home. When this happened, it is our pleasure to work with our tenants to help them navigate the sometimes complicated homebuying process. This is a pleasure for us because working with our tenants gives us an opportunity to provide an additional service to people with whom we have already developed a long-term relationship. The added benefit of working with our tenants as they transition into homeowners is helping to ensure that proper notice is given for the end of their lease and that they do not get themselves into a situation where they are penalized for leaving the lease early. Ensuring a smooth transition makes it a better experience for everybody! If you are a tenant or first time home buyer, please contact us for more information.
Building Investment Portfolios
Putting our experience as property managers to use in the capacity of brokering a sale is probably nowhere as helpful as in the event of working with an investor client. Our in-depth understanding of the rental market, potential rental income, depreciation, availability of tenants, current market trends, and numerous other factors that impact the success of a property as a rental give us a unique advantage when working with our investors. If you are an investor or considering purchasing a investment property, please contact us and we will be happy to discuss how we might be able to help you make sure that the property you purchase achieves your investment goals.
Selling with a Tenant in Place
At some point in the life cycle of a rental property, it is not unusual for an owner to decide it is time to sell. Sometimes this happens because the landlord did not intend to own a rental property and became an "accidental landlord" until the market improved or enough equity was gained in the property, and sometimes it happens because the property has successfully served its purpose and is now being sold to finance college, retirement, vacation, or any number of other adventures. Occasionally a property needs to be sold because it has been fully depreciated and it is time to buy another property or perhaps do a 1031 tax exchange. Whatever the reason, when a rental property is listed for sale and a tenant is in place, things can get a little bit tricky. This is an area where our assistance can greatly facilitate a smoother transition. Our established relationship with the tenants, and our step by step understanding of what needs to happen and how best to get the property sold help our owner clients sell their properties successfully and allow them to move on to their next adventure!
First Time Homebuyers
First time home buyers are a joy to work with because it is always exciting to help someone start on a new chapter in their lives. Beyond that, though, working with Sloane Realty gives buyers an added advantage because frequently the first property you purchase does not end up being the property that you live in for the rest of your life. What happens with this first home can greatly impact your financial future. If you want to sell the house, the resale appeal and how well the property retains its value are going to be imperative factors to understand. Perhaps, though, this first property will become a vital foundation piece of your financial plan. In this circumstance, we can not only help find a property to live in for the next few years, but we can help ensure that this property will transition to a great investment and produce reliable income for you in the future.